If you might notice, installing Yahoo toolbars might override the settings in your Mozilla Firefox browser. I am not quite fan of Yahoo's search algorithm, as it seems quite naive to me, and I need to change the search engine using Google.
To change it, just type
(see image below)
:
about:config

on the location toolbar of your Mozilla Firefox browser. Then search for
keyword.URL

then double click it or right click, and select
Modify
and paste this
http://www.google.com/search?btnI=I'm+Feeling+Lucky&q=
Try typing keywords on your location bar and hit enter, you will be redirected to a particular site, or else the Google's default search page.
Happy Googling!!! ;-)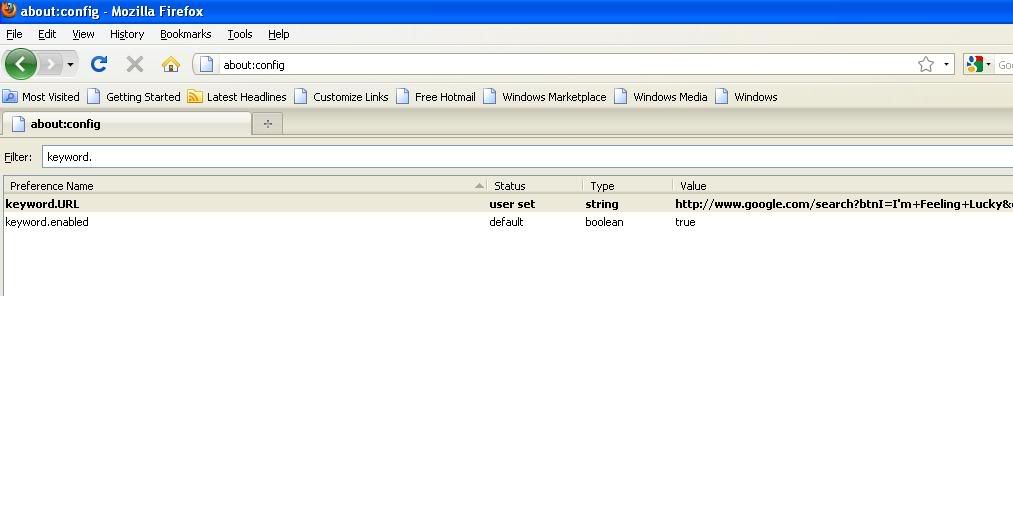 If you're viewing this blog from a feed,
click here
to fully read this post =)